Artificial Intelligence (AI) used to be the stuff of science fiction. But today, it's becoming a rapidly-evolving technology with massive implications for many industries. Below is an article about the world's first AI lawyer.  Why would this make me think about commercial real estate?  We represent a large number of law firms. (Check out our Law Firm Experience.)  This is a game changer for them in terms of space allocation.  
Outside the reduction of space, I have many questions: 
– How will billing change?
– If it takes an AI lawyer 1 hour instead of 10 to do the work, how will that disrupt the system in terms of the number of clients a firm can handle? 
– How many firms will go under? How many will shrink?
– What will the new desired skillset be for lawyers?
I look forward to watching and working with our clients as these questions get answered. We are just now thinking about it. Call me to meet and kick this concept and the ramifications around. 
Craig
602.954.3762
PS- Andrew moderated a panel on the "Office Of the Future" at the SIOR World Conference in New York last week. If you want to hear more about it, or see some of his slides, I would be happy to share.
---
Artificially Intelligent Lawyer "Ross" Has Been Hired By Its First Official Law Firm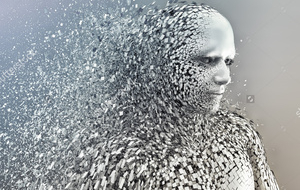 ROSS: A VERY SMART ARTIFICIAL CO-WORKER
Law firm Baker & Hostetler has announced that they are employing IBM's AI Ross to handle their bankruptcy practice, which at the moment consists of nearly 50 lawyers. According to CEO and co-founder Andrew Arruda, other firms have also signed licenses with Ross, and they will also be making announcements shortly.
Ross, "the world's first artificially intelligent attorney" built on IBM's cognitive computer Watson, was designed to read and understand language, postulate hypotheses when asked questions, research, and then generate responses (along with references and citations) to back up its conclusions. Ross also learns from experience, gaining speed and knowledge the more you interact with it.
"You ask your questions in plain English, as you would a colleague, and ROSS then reads through the entire body of law and returns a cited answer and topical readings from legislation, case law and secondary sources to get you up-to-speed quickly," the website says. "In addition, ROSS monitors the law around the clock to notify you of new court decisions that can affect your case."
Ross also minimizes the time it takes by narrowing down results from a thousand to only the most highly relevant answers, and presents the answers in a more casual, understandable language. It also keeps up-to-date with developments in the legal system, specifically those that may affect your cases.
THE LEGAL INDUSTRY ENHANCED
Baker & Hostetler chief information officer Bob Craig explains the rationale behind this latest hire: "At BakerHostetler, we believe that emerging technologies like cognitive computing and other forms of machine learning can help enhance the services we deliver to our clients."
"BakerHostetler has been using ROSS since the first days of its deployment, and we are proud to partner with a true leader in the industry as we continue to develop additional AI legal assistants," he added.