Normally, I am focused on office space, employment numbers, trends and wild-looking buildings and spaces. This week I'm looking at something a little different, but still following the major themes. Below is a long but fascinating article about the most expensive condos in the world and who owns them. Written as an investigative piece by Vanity Fair, the article looks not only into the development but the developers and likely owners (most hide behind offshore shell companies).  
One, Hyde Park in the City of London, has sold condos for as much as $214 million EACH. Are you kidding me? Who has that kind of wealth you ask? It seems mostly people who want to buy hard assets NOT in their country for the purposes of getting wealth out of their country. Most of these are empty all the time.  
So how do they do it? Let's say you want to get some money out of your country. First you would set up an off shore company in a tax free country like Bermuda or the Cayman islands. With this company, you can buy and sell in the City of London, tax free. This law has been around for centuries.    
If you are intrigued, read below. If not, get to work so you can buy one.
Craig
602.954.3762
ccoppola@leearizona.com
A Tale of Two Londons


Who really lives at One Hyde Park, called the world's most expensive residential building? It's mostly absentee owners, hiding behind offshore corporations based in tax havens, provide a portrait of the new global super-wealthy.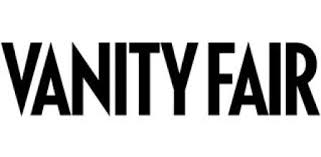 By: Nicholas Shaxson
April 2013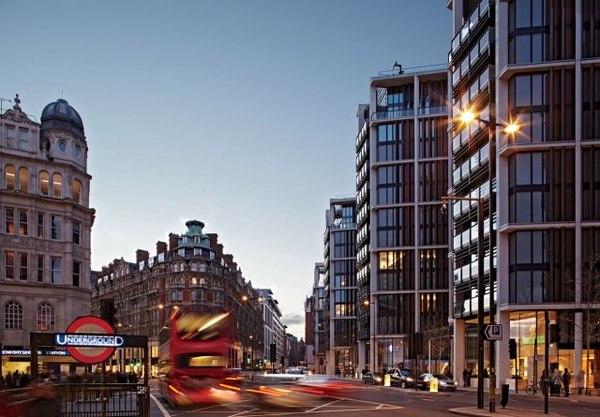 Photograph by Dylan Thomas
MODERN LIVING One Hyde Park's towers, designed by Richard Rogers, are a shock amid the Victorian surroundings.
Up until the 18th century, Knightsbridge, which borders genteel Kensington, was a lawless zone roamed by predatory monks and assorted cutthroats. It didn't come of age until the Victorian building boom, which left a charming legacy of mostly large and beautiful Victorian houses, with their trademark white or cream paint, black iron railings, high ceilings, and short, elegant stone steps up to the front door.
This will not be the impression a visitor now gets as he emerges from the Knightsbridge subway station's south exit. He will be met by four hulking joined-up towers of glass, metal, and concrete, sandwiched between the Victorian splendors of the Mandarin Oriental Hotel, to the east, and a pretty five-story residential block, to the west. This is One Hyde Park, which its developers insist is the world's most exclusive address and the most expensive residential development ever built anywhere on earth. With apartments selling for up to $214 million, the building began to smash world per-square-foot price records when sales opened, in 2007. After quickly shrugging off the global financial crisis the complex has come to embody the central-London real-estate market, where, as high-end property consultant Charles McDowell put it, "prices have gone bonkers."
From the Hyde Park side, One Hyde Park protrudes aggressively into the skyline like a visiting spaceship, a head above its red-brick and gray-stone Victorian surroundings. Inside, on the ground floor, a large, glassy lobby offers what you'd expect from any luxury intercontinental hotel: gleaming steel statues, thick gray carpets, gray marble, and extravagant chandeliers with radiant sprays of glass. Not that the building's inhabitants need venture into any of these public spaces: they can drive their Maybachs into a glass-and-steel elevator that takes them down to the basement garage, from which they can zip up to their apartments.
The largest of the original 86 apartments (following some mergers, there are now around 80) are pierced by 213-foot-long mirrored corridors of glass, anodized aluminum, and padded silk. The living spaces feature dark European-oak floors, Wenge furniture, bronze and steel statues, ebony, and plenty more marble. For added privacy, slanted vertical slats on the windows prevent outsiders from peering into the apartments.
In fact, the emphasis everywhere is on secrecy and security, provided by advanced-technology panic rooms, bulletproof glass, and bowler-hatted guards trained by British Special Forces. Inhabitants' mail is X-rayed before being delivered.
The secrecy extends to the media, many of whose members, including myself and the London Sunday Times' and Vanity Fair's A. A. Gill, have tried but failed to gain entry to the building. "The vibe is junior Arab dictator," says Peter York, co-author of The Official Sloane Ranger Handbook, the riotous 1982 style guide documenting the shopping and mating rituals of a certain striving class of Brits, who claimed Knightsbridge's high-end shopping area, which stretches from Harrods to Sloane Square, as their urban heartland.
One Hyde Park was built by two British brothers, Nick and Christian Candy, together with Waterknights, the international property-development company owned by Qatar's prime minister, Sheikh Hamad bin Jassim al-Thani. Christian, 38, a lanky former commodities trader, is the duo's discreet number cruncher, while his stockier, tousled-haired brother, Nick, 40, is its flashy, name-dropping, celebrity-loving public face. The Candys don't go in for small gestures. In October, Nick married the Australian actress Holly Valance in Beverly Hills, after she had announced their engagement by tweeting a photo of Nick down on one knee proposing on a beach in the Maldives. In flaming torches behind the happy couple, will you marry me was written, without the usual question mark.
Designed by the architect Lord Richard Rogers, who also designed London's iconic Lloyd's building, One Hyde Park has divided Britain. Gary Hersham, managing director of the high-end real-estate agency Beauchamp Estates, says it is "the finest building in England, whether you like the style or you don't," while investment banker David Charters, who works in Mayfair, says, "One Hyde Park is a symbol of the times, a symbol of the disconnect. There is almost a sense of 'the Martians have landed.' Who are they? Where are they from? What are they doing?" Professor Gavin Stamp, of Cambridge University, an architectural historian, called it "a vulgar symbol of the hegemony of excessive wealth, an over-sized gated community for people with more money than sense, arrogantly plonked down in the heart of London."
The really curious aspect of One Hyde Park can be appreciated only at night. Walk past the complex then and you notice nearly every window is dark. As John Arlidge wrote in The Sunday Times, "It's dark. Not just a bit dark—darker, say, than the surrounding buildings—but black dark. Only the odd light is on. . . . Seems like nobody's home."
That's not because the apartments haven't sold. London land-registry records say that 76 had been by January 2013 for a total of $2.7 billion—but, of these, only 12 were registered in the names of warm-blooded humans, including Christian Candy, in a sixth-floor penthouse. The remaining 64 are held in the names of unfamiliar corporations: three based in London; one, called One Unique L.L.C., in California; and one, Smooth E Co., in Thailand. The other 59—with such names as Giant Bloom International Limited, Rose of Sharon 7 Limited, and Stag Holdings Limited—belong to corporations registered in well-known offshore tax havens, such as the Cayman Islands, the British Virgin Islands, Liechtenstein, and the Isle of Man.
From this we can conclude at least two things with certainty about the tenants of One Hyde Park: they are extremely wealthy, and most of them don't want you to know who they are and how they got their money.
London calling
Trevor Abrahmsohn, a U.K. real-estate agent, remembers London before the modern property boom began.
"London was as Paris is today: an interesting, quirky souvenir town. We had the Tower of London, the Queen, the palace, and the Changing of the Guard," he says, adding Scotch whisky as an afterthought. "That is what we stood for. London was not a tax haven."
Starting in the 1960s, new buyers began to fire up the market: crises of the Greek monarchy brought a significant influx of Greeks, pockets of which endure today. Next came the first wave of Americans, a trickle of bankers lured by London's unregulated Euro-markets, and West Coast buyers, often from Hollywood. "They swarmed in," remembers veteran London real-estate agent Andrew Langton, of Aylesford International. "They turned Chester Square into Little L.A. and tidied up all these properties, at enormous expense, with American kitchens, bathrooms, and showers."
The OPEC oil crisis, of the 1970s, lit the big fire under this market. Arab money surged into the so-called golden triangle of Knightsbridge, Belgravia, and nearby Mayfair, to buy high-end properties. Real-estate agents remember it as a tidal wave: "They came as a force," says Hersham. "When they wanted to buy, there were no hysterics or reticence." The fall of the Shah of Iran brought a surge of Iranian money, followed by buyers from the biggest African ex-colony, newly oil-rich Nigeria.
The market paused for breath in the 1980s, with Britain's economy in the doldrums and as sagging world oil prices sapped wealthy foreign buyers' demand. But Margaret Thatcher's financial reforms, notably her "Big Bang" of Wild West financial deregulation, in 1986, caused the stream of bankers to turn into a river, then a deluge. "We would wait for those e-mails ending in 'gs.com' to come rolling in," remembers Jeremy Davidson, a Belgravia-based property consultant. "Goldman [Sachs] partners, Morgan [Stanley] partners: they were the top of the market, and we had lots of them."
The fall of the Soviet Union, in 1989, and the vast, corrupt post-Soviet privatizations, brought the biggest, most reckless wave of foreign buyers London had ever seen, with often questionable money sluicing in via the secretive British-linked stepping-stone tax havens of Cyprus and Gibraltar. "There is no real accountability of these guys coming in—the cops don't really investigate them," says Mark Hollingsworth, co-author of Londongrad, a 2009 book about the Russian invasion. "They see the capital as the most secure, fairest, most honest place to park their cash, and the judges here would never extradite them."
Nick Candy himself summarized the attractions neatly: "This is the top city in the world, and the best tax haven in the world for some."
"It seems to be that every big trading disaster happens in London," U.S. congresswoman Carolyn Maloney observed last June. "And I would like to know why." The disasters she was referring to were the ones that bankrupted Lehman Brothers and nearly bankrupted some other American firms, such as A.I.G. and MF Global, as well as causing JPMorgan Chase's $6 billion loss at the hands of the trader popularly known as "the London Whale"—all of these happened to a high degree in the London branches of those firms and have cost the American taxpayer billions of dollars.
To answer her question and to understand why so much of the world's money goes to London in the first place, you need to go back hundreds of years, to the emergence of what must be the most peculiar, the oldest, the least understood, and perhaps one of the most important institutions in the menagerie of global finance: the City of London Corporation. It is the local authority for "the Square Mile," the pocket of prime financial real estate centered on the Bank of England and located about three miles to the east of Knightsbridge, along the Thames River. But the corporation is also much more, its identity embedded in—and slightly apart from—the British nation-state. The corporation has its own constitution, "rooted in the ancient rights and privileges enjoyed by citizens before the Norman Conquest, in 1066," and its own lord mayor of London—not to be confused with the mayor of London, who runs the Greater London metropolis, with its eight million inhabitants. One sign of the City of London's distinct identity is the fact that the Queen, on official visits there, will stop at the boundary of the Square Mile, where she is met by the lord mayor, who engages her in a short, colorful ritual, before she may proceed. Most Brits see this merely as a relic from a bygone age, a show for the tourists. They are wrong.
The lord mayor's principal official role, his Web site says, is to be "ambassador for all UK-based financial and professional services." He lobbies far afield, with offices in Brussels, China, and India, among other places, the better to "expound the values of liberalization" far and wide. The City Corporation and closely linked think tanks issue streams of publications explaining why finance should be less tethered by taxes and regulation. The corporation also has its own official lobbyist, with the delightfully medieval-sounding name of The Remembrancer (currently one Paul Double), lodged permanently in Britain's Parliament. Local elections in the City are unlike any other in Britain: multi-national corporations vote alongside and vastly outnumber the tiny borough's 7,400 human residents.
Over the centuries the City has thrived, thanks to a simple advantage: it has had money to lend when governments or monarchs needed it. So the City has been granted special privileges, allowing it to remain a political fortress withstanding the tides of history that have transformed the rest of the British nation-state. It has nurtured a British tradition of welcoming foreign money, with few questions asked, and so has for centuries attracted the world's wealthiest citizens. "There the Jew, the Mahometan, and the Christian transact together," Voltaire wrote in 1733, "as though they all professed the same religion, and give the name of infidel to none but bankrupts."
When the British Empire crumbled in the mid-1950s, London replaced the cozy embrace of gunboats and imperial trading preferences with a new model: tempting the world's hot money through lax regulation and lax enforcement. There was always a subtle balance, involving dependable British legal bedrock fiercely upholding U.K. domestic rules and laws while turning a blind eye to foreign law-breaking. It was a classic offshore-tax-haven offering that tells foreign financiers, "We won't steal your money, but we won't make a fuss if you steal other people's."
The term "tax haven" is something of a misnomer, because tax havens offer escape routes not just from taxes but potentially from any of the rules, laws, and responsibilities of other jurisdictions—whether those be taxes, criminal laws, disclosure rules, or financial regulation. Tax havens are usually about parking your money "elsewhere," in jurisdictions such as the Cayman Islands, beyond the reach of your home country's regulators and taxmen. Or you park it in London: which is why some investment bankers have called it the Guantánamo Bay of finance. "The British think they do finance well," says Lee Sheppard, a tax and banking specialist at the U.S. trade publication TaxAnalysts. "No. They do the legal stuff well. Most of the big investment banks there are branches of foreign operations. . . . They go there because there is no regulation whatsoever."
James Henry, a former McKinsey chief economist, watched at close quarters the recycling of petrodollar wealth into Third World loans via London's unregulated Euro-markets, which among other things enabled Wall Street to avoid New Deal-era banking regulations. Henry saw a global private-banking network emerge, following the money, "helping Third World elites abscond with hundreds of billions in diverted loans, illicit commissions, and corrupt privatizations, and park it in London and other tax havens."
The number beside each location provides its ranking on the Financial Secrecy Index, which is calculated based on an analysis of the area's role in global financial markets and a scoring of its laws and regulations that facilitate criminal activities carried out not within that area but elsewhere.
It comes as a surprise to most people that the most important player in the global offshore system of tax havens is not Switzerland or the Cayman Islands, but Britain, sitting at the center of a web of British-linked tax havens, the last remnants of empire. An inner ring consists of the British Crown Dependencies—Jersey, Guernsey, and the Isle of Man. Farther afield are Britain's 14 Overseas Territories, half of them tax havens, including such offshore giants as the Caymans, the British Virgin Islands (B.V.I.), and Bermuda. Still further out, numerous British Commonwealth countries and former colonies such as Hong Kong, with deep and old links to London, continue to feed vast financial flows—clean, questionable, and dirty—into the City. The half-in, half-out relationship provides the reassuring British legal bedrock while providing enough distance to let the U.K. say "There is nothing we can do" when scandal hits.
Data is scarce, but in the second quarter of 2009 the three Crown dependencies alone provided $332.5 billion in net financing to the City of London, much of it from tax-evading foreign money. Matters are so out of hand that in 2001 Britain's own tax authorities sold off 600 buildings to a company, Mapeley Steps Ltd., registered in the tax haven of Bermuda to avoid tax.
Britain could close down this tax-haven secrecy overnight if it wanted, but the City of London won't let it. "We have, to put it provocatively, a second British empire, which is at the very core of global financial markets today," explains Ronen Palan, professor of international political economy at City University in London. "And Britain is very good at not advertising its position."
Despite the British passion for historic preservation, the recent huge influx of foreign money is changing the capital, both physically and socially. "Our Georgian and Victorian stock is so inflexible, frozen in time," said Ademir Volic, of Volume 3 Architects. "We're selling this city as a forward-looking metropolis, yet we can't change a single window in a conservation area. Everything has to be hidden underground."
That's just what the plutocrats are doing: digging down. Maggie Smith, of the London Basement company, which carries out basement renovations, dates the craze to the early to mid-1990s, when she noticed increasing numbers of people wanting to renovate their musty old basements. "It started quite small, with people doing 30 to 40 square meters, generally under the front of a standard Victorian London house," she says. "Then they began digging out under parts of gardens, then entire gardens, installing light wells and glass bridges to bring in natural light."
Soon they built underground recreation centers, golf-simulation rooms, squash courts, bowling alleys, hair salons, ballrooms, and car elevators to the underground garages for their vintage Bentleys. The more adventurous installed climbing walls and indoor waterfalls.
"They would dig deep, have a media room and a funny sort of spring-loaded garage or a swimming pool," says Peter York. "And they would disturb the water table. You can imagine what old-fashioned British toffs thought of that." One Knightsbridge resident—and tension is such that he declines to identify himself or his street—says that on his short street of 15 or 20 properties he has recently suffered through nine simultaneous renovations.
Cable-TV mogul David Graham outraged his neighbors, near Lennox Gardens Mews, south of One Hyde Park, by seeking planning permission to excavate deeper than the height of neighboring homes, extending all the way under his house and garden. The Duchess of St. Albans, a neighbor, calls the plans "absolutely monstrous and unnecessary." So far, permission has not been granted.
As the renovations grew, so did the conflicts. "It may look village-y, but we live like sardines in tins," says Terence Bendixson, of the Chelsea Society, a residents' association. "A lot of people have been here quite a long time, who aren't rich, who aren't bankers, who are solid middle-class and upper-class people." Stroll through Knightsbridge today (or check Google Street View) and you will see so many conveyor belts bringing up soil from under houses that you can be forgiven for thinking that a new mining boom is under way.
"Economically, culturally, and socially, London has now left Britain behind, blasting off from the rest of the nation like some vast U.F.O.," says Neil O'Brien, director of the think tank Policy Exchange. "The politicians, civil servants, and journalists who make up Britain's governing class run one country, but effectively live in another." As Abrahmsohn sees it, London could "easily declare independence. A lot of these wealthy people don't even know these outlying regions exist. They don't care."
In fact, the chasm is sharpest inside London itself: a report for the British government in January 2010 estimated that the richest 10 percent of Londoners own well over 270 times the wealth of the poorest 10 percent.
"Knightsbridge is an un-English activity," says York. "The former gratin [upper crust], a combination of old toffs, Knightsbridge Americans who wanted to be old toffs, plutocrats who wanted to know The Form, people who weren't here for funny-money reasons: all those things have been completely obliterated by a mad kind of very, very gauche overseas money. It's absentee money: the kind of money that has bodyguards. It is the world of Maybachs and absurd-looking Ferraris in absurd colors, and kids who buy them straight out of the shop window. These people have no substantive relationship with anything British at all. It's everywhere: I can't emphasize enough how everywhere-ish it is."
Many in London are uncomfortable not just with the flagrant display of super-wealth but also with the rising number of absentee residents who are based in foreign countries. "Those people who do buy these houses, particularly the bigger ones, in many cases don't buy them to live in permanently: they are part of a portfolio," said Bendixson. "That doesn't add much jollity to your street: houses with the shutters down and nobody there." Edward Davies-Gilbert, of the Knightsbridge Association, sees the area gaining the flavor of "a ghost town, peopled by ghost blocks."
Thus One Hyde Park, where only 17 apartments of the 76 sold are registered as primary residences, has become a totem for the gaping chasm between the powerful rootless plutocrats in London and the rest.
the candy men can
Nick and Christian Candy, the two British brothers who put together the One Hyde Park project, built their fortunes on the post-Soviet privatization real-estate boom in London. They started out with a $9,300 loan from their grandmother, buying a one-bedroom apartment in semi-fashionable Earl's Court for $190,000 in 1995, then renovating and selling it for a profit the following year. They repeated the trick and soon discovered a new niche at the very top of the market, above traditional luxury. In 1999 they set up Candy & Candy, an interior-design company, honing their skills on yachts, private aircraft, and private members' clubs, with walls in hand-painted silk and cushions that cost $3,200 a piece.
Thanks to an aggressive, hyperactive business strategy (not to mention a soaring market), the brothers climbed very high, very fast. "The Candy brothers are two young zealots who were quite fearless as to how they approached people and where they found money," says Andrew Langton. "They realized that the bling was what was wanted, whether it's a yacht or plane or an expensive apartment. There is a culture of decoration, a culture of security, of privacy, that they had understood."
Shabby English chic was out, and luxury concierge services, eel skin walls, and bulletproof glass were in. It is a hard market to get right, and Abrahmsohn notes the huge diversity in taste it encompasses. "The Greeks are the most understated of all the buyers, including the British," he says. "The Nigerians are very flamboyant. They like lots of very bright colors, glitz and glitter. They are not shy. The Russians are fairly easygoing, but they do like their glitz." Indians decorate their houses in super-lavish style, he continues. "Lots of detail, lots of colors, extremely ornate, a lot of gilt: Louis XIV would be far too understated for them."
Somehow, the Candys found their way through this maze, and in 2001 they sold a $6.2 million apartment in Belgrave Square to the Russian oligarch Boris Berezovsky, who had fled to the refuge of London after being accused of fraud and embezzlement. As described in Londongrad, it had "bullet-proof CCTV cameras, a fingerprint entry system that can remember 100 fingerprints, remote-controlled cinema and television screens in the bathroom walls, laser-beam alarms, and smoke bombs. An electronic system recognized the residents' favorite music and TV programs and followed him or her from one room to another."
"The Russians are creatures of habit," explains Hollingsworth. "When Berezovsky bought in Belgrave Square, [Russian oligarch Roman] Abramovich bought around the corner in Lowndes Square, next to Harvey Nichols, and then Chester Square. They are like heads of gangs in a schoolyard and love to show off: 'My house is bigger than yours.' " In the wake of the Berezovsky sale, an aura developed around the brothers as Russian newcomers demanded to buy Candy & Candy properties.
In 2004, Christian Candy set up the CPC Group, registered in the tax haven of Guernsey, to tackle bigger projects, including, eventually, One Hyde Park. In a fast-rising market, as more and more buyers from more and more parts of the world crammed in, the Candys knew they could ask for the moon and get it. When they launched sales of apartments for One Hyde Park, in 2007, typical London prime prices were $2,900 per square foot, with peaks at $4,500. In One Hyde Park's first year, the rate was $8,800, and $10,900 the following year, ultimately rising last year to almost $12,000. Prices in New York have occasionally matched these levels: recently a Russian oligarch bought Sanford I. Weill's penthouse at 15 Central Park West for just over $13,000 per square foot—but that was considered an anomaly. According to Susan Greenfield, senior V.P. at the real-estate brokers Brown Harris Stevens in New York, sales in that building in 2012 have averaged $6,100 per square foot. "One Hyde Park changed the map," says property consultant Davidson. "The prices were off the scale—I was astonished. It created a market of its own."
Living in an elite bubble, the brothers appear to have a tin ear for the public mood. In late 2010, amid national austerity, tax protests erupted in more than 50 towns and cities across Britain, led by a movement called Uncut. They were protesting against tax avoidance by large corporations and by prominent figures such as the British retail billionaire Philip Green. In December of that year, the Candy brothers played a game of the British version of Monopoly with a Financial Times reporter in Christian's apartment in One Hyde Park. Christian landed on the "super tax" square. "What!" he reportedly cried. "I don't pay tax. I am a tax exile." (A spokesperson for the Candys denied that Christian, who is a resident of Monaco and Guernsey, said this.)
Subsequent revelations by the London Sunday Times and others about the extent of offshore ownership of the apartments in One Hyde Park stoked new outrage in Britain, and the government came under intense pressure to crack down. Chancellor George Osborne, noting that the zero-tax treatment on the sale of properties owned through offshore companies "rouses the anger of many of our citizens," introduced new legislative proposals, now coming into effect, to, among other things, levy a sales-transaction tax of up to 15 percent on properties bought through offshore companies and levy an annual charge of up to $221,000 on expensive properties owned offshore. Many austerity-parched Britons welcomed the moves. An outraged Nick Candy called them "absolutely disgraceful."…
For the entire article, please click here: http://www.vanityfair.com/society/2013/04/mysterious-residents-one-hyde-park-london