We know technology is disrupting business at an incredible rate. One big area is using drones. There has been a lot of controversy and excitement about introducing drones to business, the military, and more. This technology has the potential to disrupt many industries.
Below is an article detailing some companies that have already begun testing drones, including my top picks:
-Get your package from Amazon in less than half an hour
-Have all your mail delivered by drone
-Have your groceries delivered to you at home
A few weeks ago, I was backpacking along a railroad. A couple trucks retrofitted to run on the rails came by inspecting the tracks. Drones will eliminate those. Where will drones fit in your business? Here is one way we are using drones in our business. Click here to view.
Craig
602.954.3762
ccoppola@leearizona.com
---
15 UK companies using drones
By Margi Murphy 


Drone sales are expected to more than double from 2015 to 2016, according to Juniper Research. The agricultural sector is expected to account for 48 percent of purchases. Techworld looks at how businesses both in the UK and abroad are using the technology to improve customer service, maintenance and even capture the news. Image: ©Amazon
Drones for farming
A wide range of organisations are exploring the use of drones for farming in the UK: from traditional vendors like Thales or Yamaha to universities, government-backed bodies and startups. Juniper Research estimates the agricultural sector will account for 48 percent of all commercial drones sales in 2016.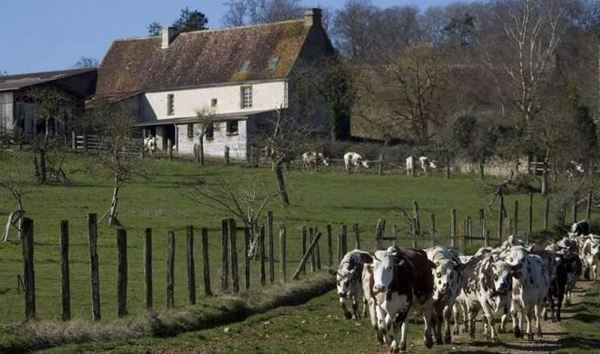 © Europa
Royal Mail delivery drones
Canadian-born Royal Mail CEO said that the postal service is considering both drones for air-mail as well as autonomous delivery trucks.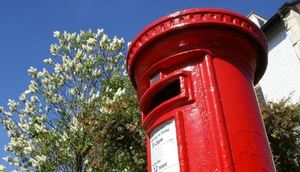 Post box © Flickr/Ian Britton
Copper-drones
Devon and Cornwall police are trialling drones fitted with HD cameras to help search for missing people, monitoring traffic accidents and capture crime scene photos in a similar way to the Helicopter response service.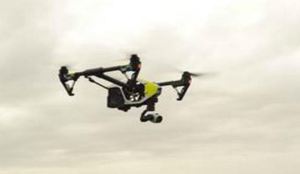 Dorset Police
Asda grocer-drones?
Asda's parent company, American retailer Walmart, applied for drone licenses to deliver shopping through the skies yesterday.
Sadly, the application has been made in the states, where Walmart is headquartered, so it may be some time until UK customers can fly their shopping home.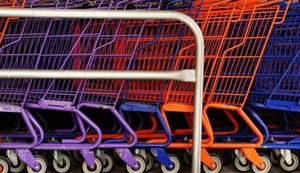 NASA to work with UK for drone traffic system
The UK government is discussing a drone traffic management system with NASA, Lord Ahmad Tariq, the Under Secretary of State for Transport, revealed in the House of Lords.
Peers have previously suggested that civilian drones could be tracked and traced for security and safety reasons.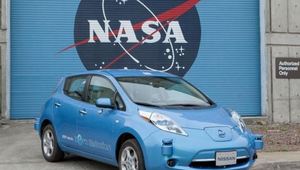 NASA is also working on driverless cars ©Nissan
Amazon Prime Air
Toward the end of last year Amazon advertised for a drone operator who would be based in Cambridge. Applicants needed "flight test experience, manned or unmanned" and "5+ years of relevant aviation experience, either civilian or military with either manned or unmanned aviation".
It hopes to drop packages weighing less than 5lbs at customer's doors in half an hour through its Prime Air service.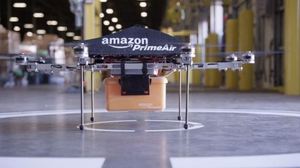 ©Amazon
DHL
Logistics firm DHL has been working on drone deliveries long before Amazon. It has even delivered to a pharmaceutical company based on an Island in Germany using its parcelcopter.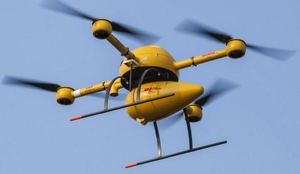 DHL has a technology trends team ©DHL
BA pilot's open drone school
Four British Airways pilots opened a UK-based drone training school called UAV Air to help people learn how to fly unmanned aircraft safely and legally. Courses will set you back £1,150 – £1,500.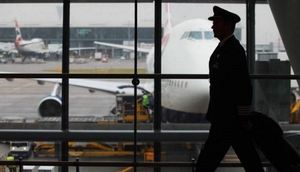 British Airways isn't endorsing the school, but four of its pilots are founders ©BritishAirways
Shell
Shell uses drones in some of Europe's largest energy plants, and is rolling them out in oil and gas facilities in hard-to-reach places (like tall towers or the underside of an offshore oil rig) because it is safer, and more efficient, than sending people.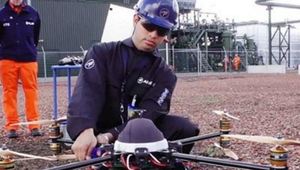 Workers at a Shell plant prepare a drone ©Shell
Network Rail
Network Rail's ORBIS project, which will see the railways in the UK digitised with 3D cameras and visualised online to analyse maintenance and field worker distribution. It currently uses aerial cameras but would like to use drones to get a better picture of the transport networks.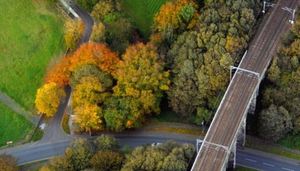 ©Network Rail
Balfour Beatty
The construction firm's CIO said in 2013 said he would assess whether drones would be useful for building walls and increasing staff safety.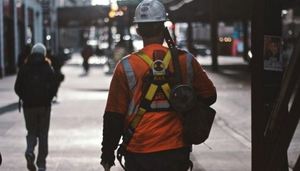 ©Flickr/Vondera Visuals
Park rangers in Africa
It's not quite the UK, but Spanish engineers at Polytechnic University of Catalonia in Barcelona have developed a drone that could be used to catch rhino poachers in national parks in Africa, thanks to its thermal vision technology.

©Flickr/Chris the Scot
BBC and other British Media
Media outlets like the BBC and Al Jazeera have begun using drones to film overhead – but with some undesirable consequences. Three BBC journalists were questioned after breaching high-level security protocols in Davos for the World Economic Forum, and Parisian police arrested three Al Jazeera reporters after their drone was spotted in the Boi de Boulogne skies.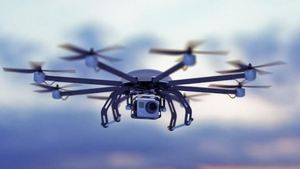 ©iStock/Malifor
Easyjet
Budget airline easyJet has begun completing safety inspections on its aircrafts using drones.
The drone was tested at Luton airport, with plans to roll the technology out to the rest of the network by 2016.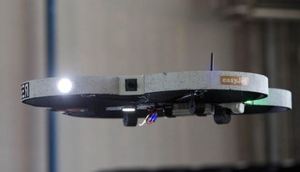 ©Easyjet
UK government
Drones in the Ministry of Defence and other aspects of the government are a closely guarded secret. In the past, the Remotely Piloted Aircraft Systems (RPAS) Cross Government Working Group have refused to outline its drone policy. This could be about to change now that it has settled with the Information Commisioner's Office outside of court, over Freedom of Information Act rules.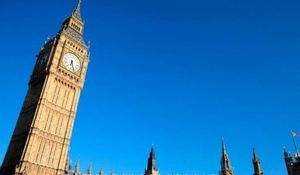 ©iStock/KelvinJay
US army
Yes, it's not a UK company. But it is interesting that the US army has tested consumer drones – and decided that they are worth defending against. 
The army brought consumer quadcopters and octocopters to the Network Integration Evaluation war games at White Sands Missile Range, New Mexico, and Fort Bliss, Texas.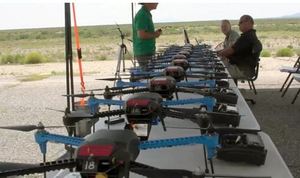 ©JohnHamilton_IDG News Service​