To finish the year off, I thought we would take a look back at the coolest office spaces across the world for 2015 as well as a few really special transactions that we have been fortunate to work on ourselves. This year we had the opportunity to work with great companies who built awesome spaces.
Be sure to scroll down to see my picks for the best of the best, which are:
                                               World Spaces:                               Our clients:
                                                -Airbnb                                         -Valley of the Sun United Way
                                                -Ekimetrics                                    -Workiva
Craig
602.954.3762
ccoppola@leearizona.com
P.S. We are grateful to have our team featured in the #1 Best Selling Real Estate book Teams Built To Dominate, by Rod Santomassimo. If you are interested, click here to purchase a copy.


---
The World's Coolest Offices – In Pictures
From slides to skate ramps, here's a glimpse inside some playful and inspiring work places


By: Charlotte Seager
Date: November 13, 2015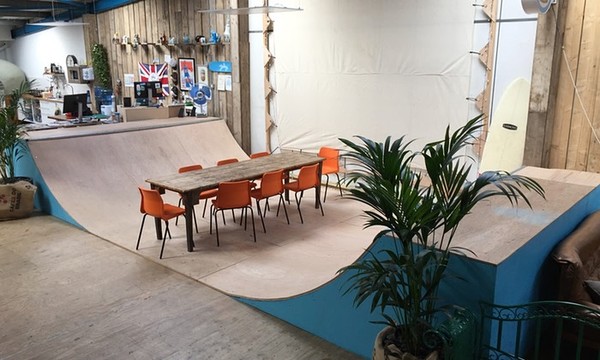 Jimmy's Iced Coffee
With skate ramps, trampolines and walls lined with quirky memorabilia, this London office epitomises cool. 'Each week we hold skate evenings for people to come and ride while we wrap up the day with a cold beer,' says its director, Lucy Werner. 'We also all have standing desks, which keeps you on your toes, literally.'
Photograph: Jimmy's Iced Coffee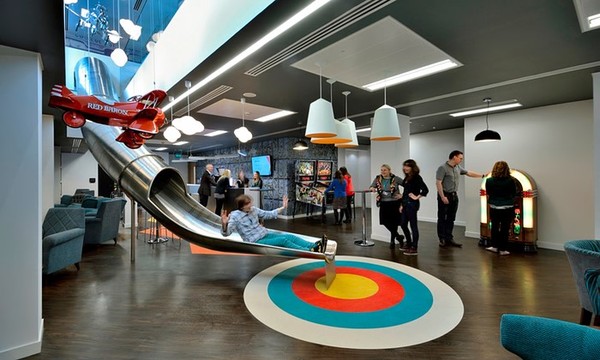 Ticketmaster
'Our London office is a home with a difference,' says employee Mel Perrett – though perhaps social club is a more apt description. 'Our social space is kitted out with board games, a ping pong table, football table and, of course, an Xbox.'
Photograph: Ticketmaster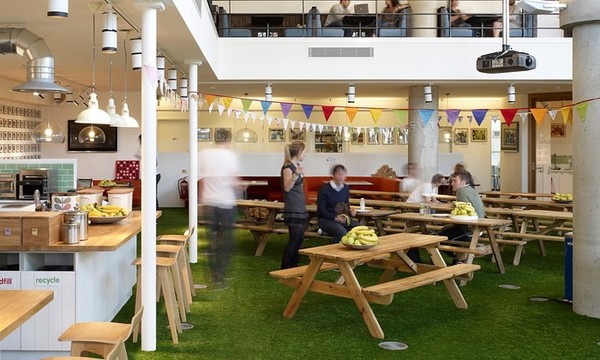 Innocent drinks
The canteen at Fruit Towers in London showcases picnic-style benches, fruit baskets and bunting, while the workspace has grass floors and smoothies lining the walls for a chilled vibe.
Photograph: Kiliane O'Sullivan/View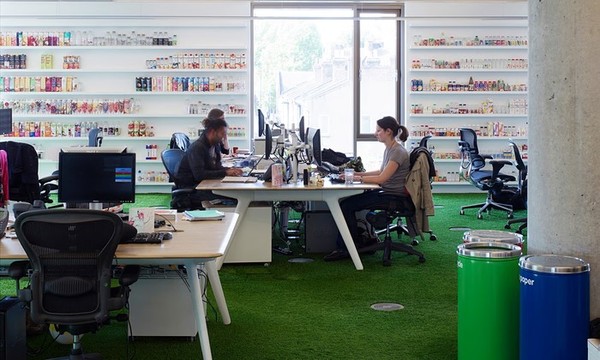 'Fruit Towers is an interesting mix of homemade Innocent style – think grassy floors and walls, telephone boxes and glass walls, and great environmental credentials,' says employee Clemmie Nettlefold.
Photograph: Kiliane O'Sullivan/View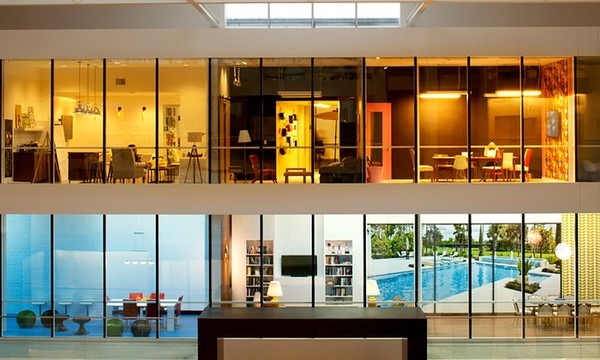 Airbnb
Fancy a trip to Stockholm? Or Mumbai? Each room in Airbnb's San Francisco office is decorated to resemble a real Airbnb listing. Here's a snapshot of designs inspired from rooms across the world.
Photograph: Carlos Chavarria/Airbnb.com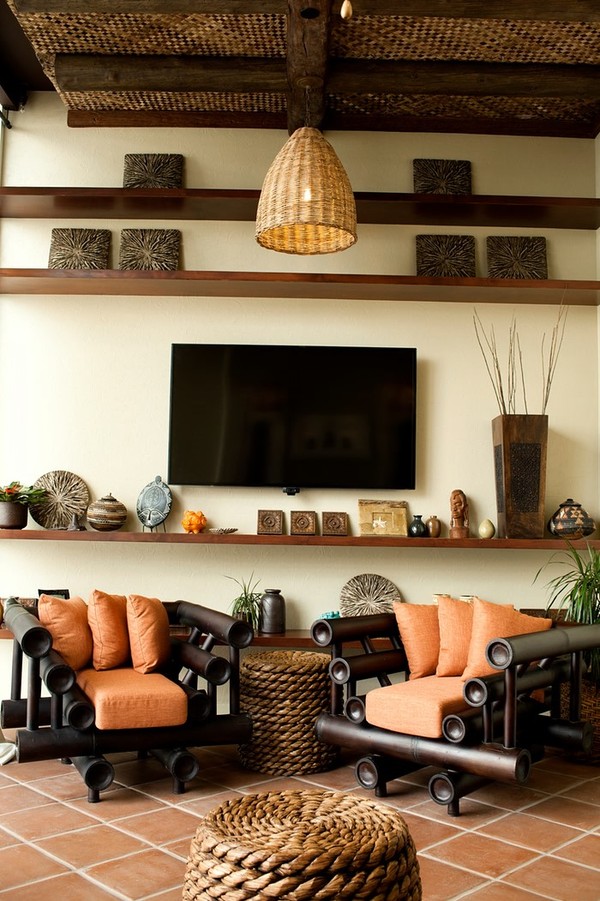 This meeting room is modelled on an original Airbnb listing in Bali. At the core of this design 'is the connection between people and spaces', says employee Thalia Mills.
Photograph: Carlos Chavarria/Airbnb.com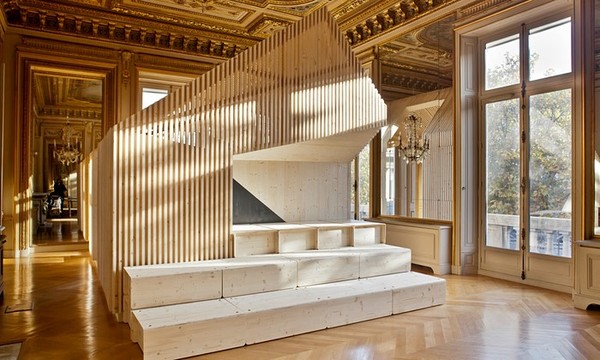 Ekimetrics
Chandelier-adorned with gilded ceilings, Paris's Champs-Élysées makes a grand setting for Ekimetrics' workspace. Private meeting space within the building has been carefully constructed with three freestanding wooden structures of slated timber.
Photograph: Ekimetrics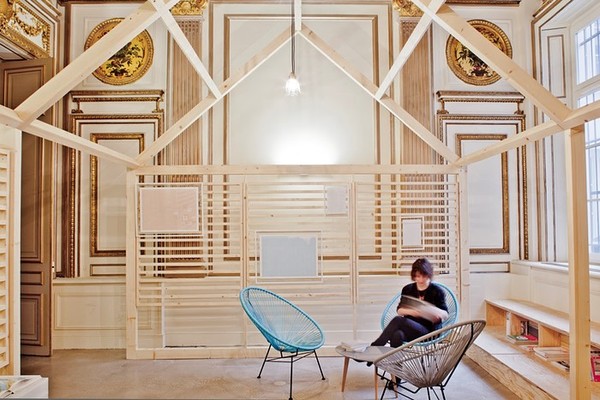 'What I love about our new offices is the way the wooden structures create a strong identity v the strong heritage of the building,' says its chief executive Jean-Baptiste Bouzige. 'It makes you feel part of a special culture and history.'
Photograph: Ekimetrics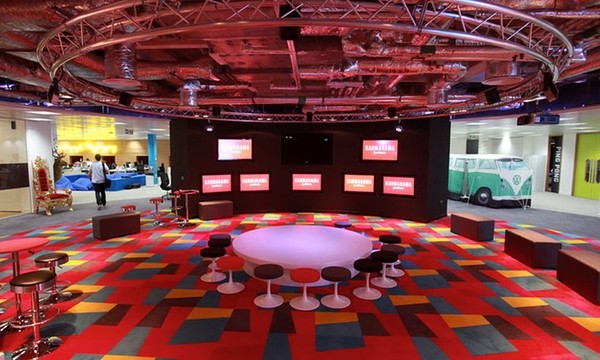 Karmarama
It's back to the future in the Karmarama London offices, which boast Nintendos, climbing walls and ping pong tables. 'Walking through our light tunnel in the morning invariably puts a smile on the face and encourages a more positive and creative approach,' says chief executive Ben Bilboul. 'The only problem we have now is trying to manage all the events that people want to host here.'
Photograph: Jane Stockdale
---
A few companies we worked with in 2015 who created awesome office spaces: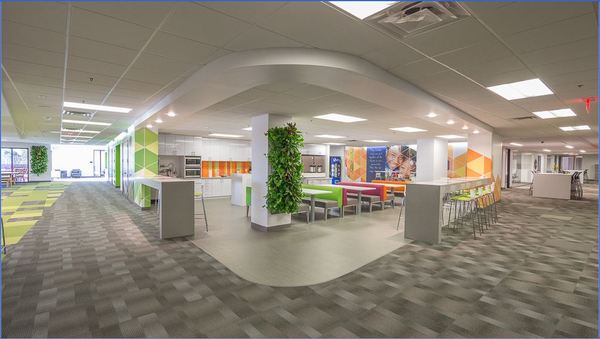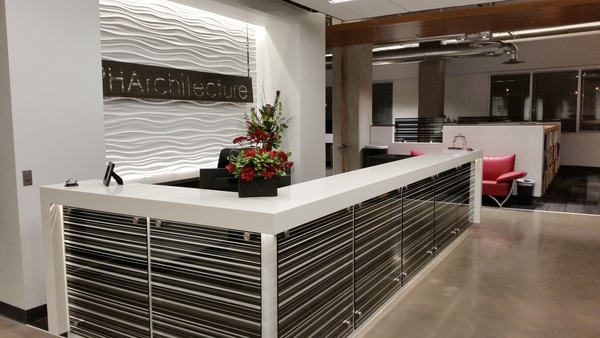 Valley of the Sun United Way                                           Patrick Hayes Architecture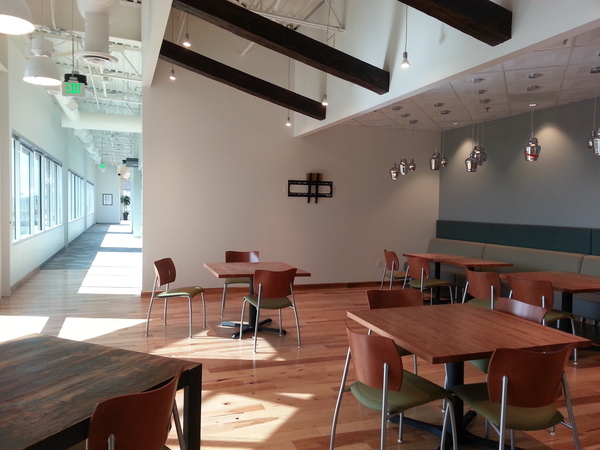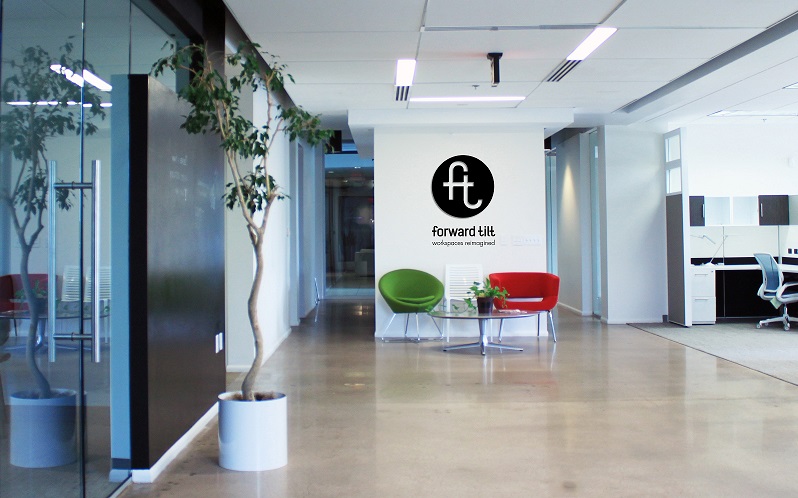 Workiva SkySong                                                            Forward Tilt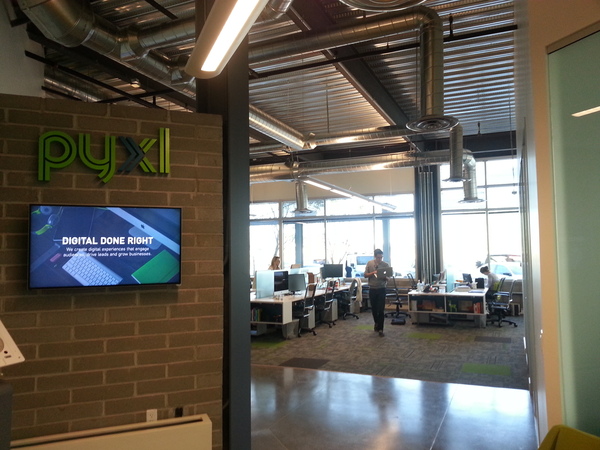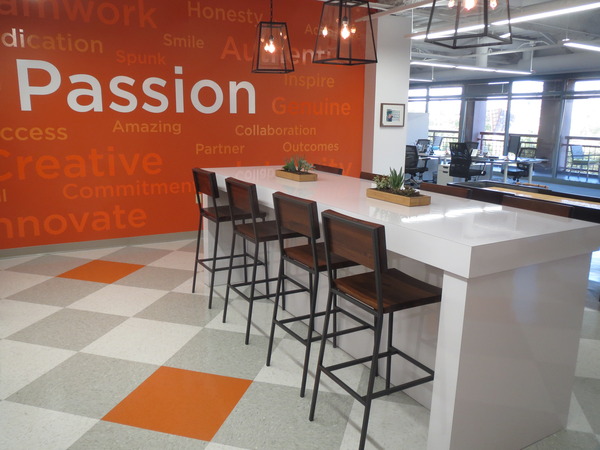 Pyxl SkySong                                                               Slalom Consulting