As competition for hiring millennials continues to increase, companies are trying to lure them by moving into the city to offer urban living as a perk. Is this a long term trend? For me, I think it is something that may continue for the next 5-10 years. But I believe that millennials will ultimately start having families, even if they are delaying now. They will eventually want to have space to raise a family, great schools to educate their kids and short commutes to spend more time at home.
This is just our opinion, but that is what our clients hire us for—our wisdom. If you have any questions about long term trends for your industry or target hiring base, give me a call or email.
Craig
602.954.3762
ccoppola@leearizona.com
---
City Living Lures Technology Firms
Move to Urban Clusters Seeks to Foster Collaboration Among Employees

By: ELIOT BROWN
Updated Dec. 25, 2014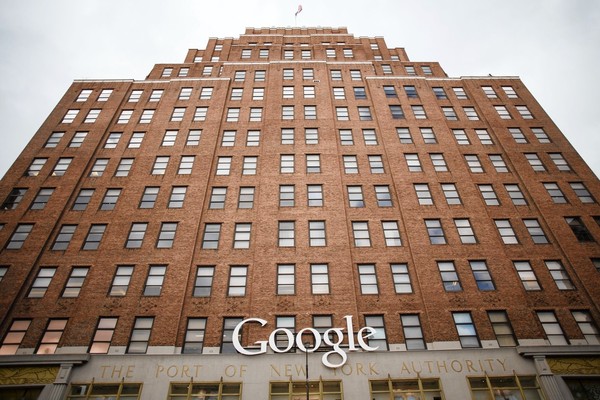 The Google building on 8th Ave in Manhattan. RAMSAY DE GIVE FOR THE WALL STREET JOURNAL
 
Gradually and quietly, Google Inc. is creating something in New York that most of the city's oldest and largest employers lack: an urban campus.
 
Since it first planted a flag in Manhattan in 2000, Google has expanded from a single executive working out of a Starbucks to controlling over 3.5 million square feet of space—more than the capacity of the Empire State Building.
 
In 2010, it paid $1.9 billion for a hulking former freight terminal and Port Authority headquarters that is one of the city's largest buildings. Hungry for more, it leased much of the office space across the street in Chelsea Market, a onetime Nabisco factory.
This fall, Google agreed to lease a chunk of another former Nabisco factory just west of the Chelsea Market at 85 10th Ave. In all, Google now controls or occupies a strip of Manhattan buildings more than six football fields long.
There could be more to come. Google, which now has more than 4,000 employees in the city, is in preliminary talks to lease part of a former marine terminal that juts into the Hudson River across the street from its newest offices, people familiar with the matter said.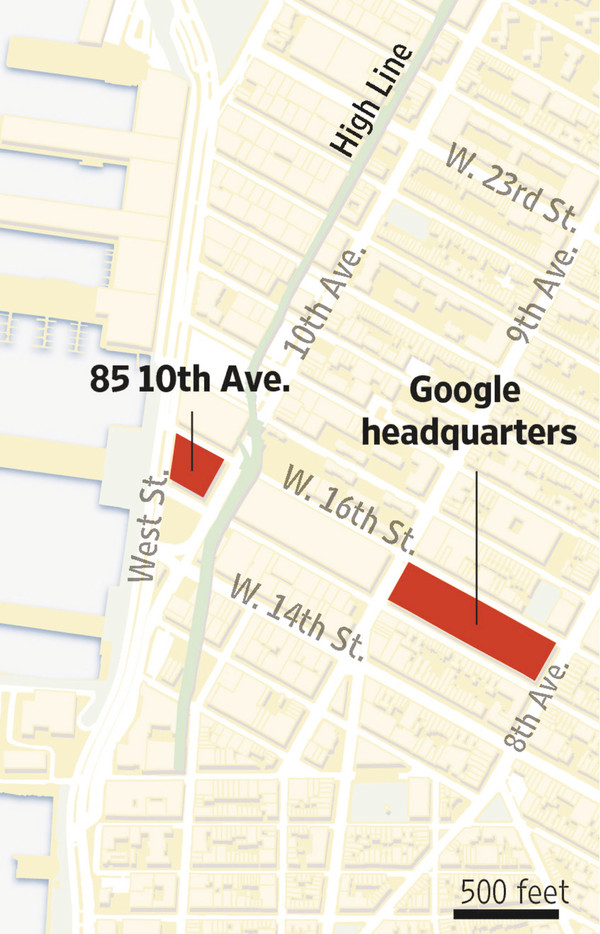 Google's accumulation of property is a vivid example of a shift taking place nationwide. In the past, companies that needed large amounts of space often fled to low-slung campuses in the suburbs. Those that decided to keep primary operations in a city often spread other employees throughout the region in search of lower rents. For some banks, dispersion of operations became a security strategy after the Sept. 11, 2001, terrorist attacks.
But now, more fast-growing employers, especially technology companies, are eschewing suburban campuses for clusters in cities. A chief reason: They are following the younger workers they prize, those in the millennial generation who today are in their 20s and early 30s.
Young workers today live in cities in far greater numbers than in the past, attracted in part by the live-work lifestyle, said Mitchell Moss, an urban-planning professor at New York University.
"You have a workforce that has found they function well when they're near activities and work," Mr. Moss said. "Suburbs are just basically too isolated."
J.D. Lumpkin, an executive director at real-estate services firm Cushman & Wakefield who advises landlords and tenants on office space in San Francisco, said tech companies want buildings clustered to prompt their workers to interact more. "Collaboration is typically at the core of their culture," he said.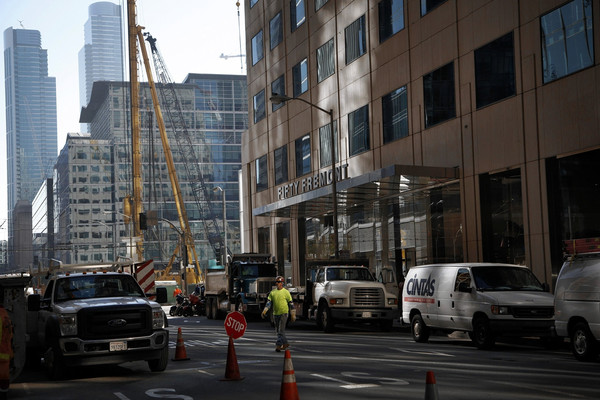 A Salesforce.com building in San Francisco.
The companies' real-estate moves highlight a trend away from suburban office space toward clusters in cities.
PRESTON GANNAWAY FOR THE WALL STREET JOURNAL
 
Even suburban-based tech firms such as LinkedIn Corp. and International Business Machines Corp. are building large urban outposts, while newer companies like TwitterInc. and Dropbox have made their headquarters in San Francisco, not suburban Silicon Valley.
 
By taking over buildings near each other—even if it costs more and they aren't flashy new construction—the whole company benefits, top executives at these companies believe. Employees can share ideas when they bump into each other for coffee or on the sidewalk. Further, an anchor company like Google or Twitter is likely to attract hip stores and restaurants, making the area more desirable for employees, the companies believe.
Such is the thesis behind Google's voracious appetite for Manhattan real estate. The streets outside its buildings are often filled with sweatshirt-clad employees.
"We like to keep our employees close so they can interact and exchange ideas…that is the essence for creativity," said William Floyd, Google's New York head of external affairs.
Of course, many of these companies aren't abandoning the suburbs—Google has been rapidly buying real estate near its headquarters in Mountain View, Calif.—and many employers still prefer the lower rents and greater space offered outside urban centers.
But recruiting for talent is easier in cities, fast-growing tech companies say. San Francisco, for example, saw its high-tech jobs grow 18% between 2012 and 2013 to 47,633, the fastest rise of large U.S. cities, according to real-estate services firm JLL Inc.
The trend is helping to reshape entire neighborhoods. Amazon.com is credited with breathing new life into South Lake Union, a former warehouse-lined district near Seattle's downtown, when it moved its headquarters there a few years ago. Now other companies have come flocking, while Amazon is building three skyscrapers and a host of smaller buildings. Office rents in the neighborhood are among the highest in the city.
 
In San Francisco, Twitter took over much of an enormous Art Deco building that formerly housed a wholesale furniture mart and all of an adjacent building, which it plans to connect with a sky bridge.
Nearby, Salesforce.com this year made a big bet that it would keep growing, signing up to lease half of what is to be the city's tallest skyscraper. That structure will be clustered with another tower set to be fully occupied by Salesforce, which offers online software to automate sales and other functions, and a third tower where the company occupies most of the space.
 
Parker Harris, co-founder of Salesforce, said the company benefits when employees work near each other. When Salesforce considered whether to lease so much space in the new tower, it decided "if we don't do it, someone else is, and we're going to be spread out all over San Francisco."