Below is a infographic on the Post China 16 (PC 16) that fascinated me.  I know that China's maturation has jumpstarted manufacturing growth in other countries.  What I didn't realize is the sheer number of countries affected.  See below to grasp the number and diversity.
 
These countries include:
 
–All of Indonesia
–Cambodia and Vietnam
–Eastern Africa
 
Finally, some good news for those of us living in Arizona – Mexico is on the list.  In a future narrative, I will talk about the Maquiladora program. Having Mexico increase their world prominence in manufacturing would be great for Arizona and the United States for all kinds of reasons.
Craig
602.954.3762
ccoppola@leearizona.com
---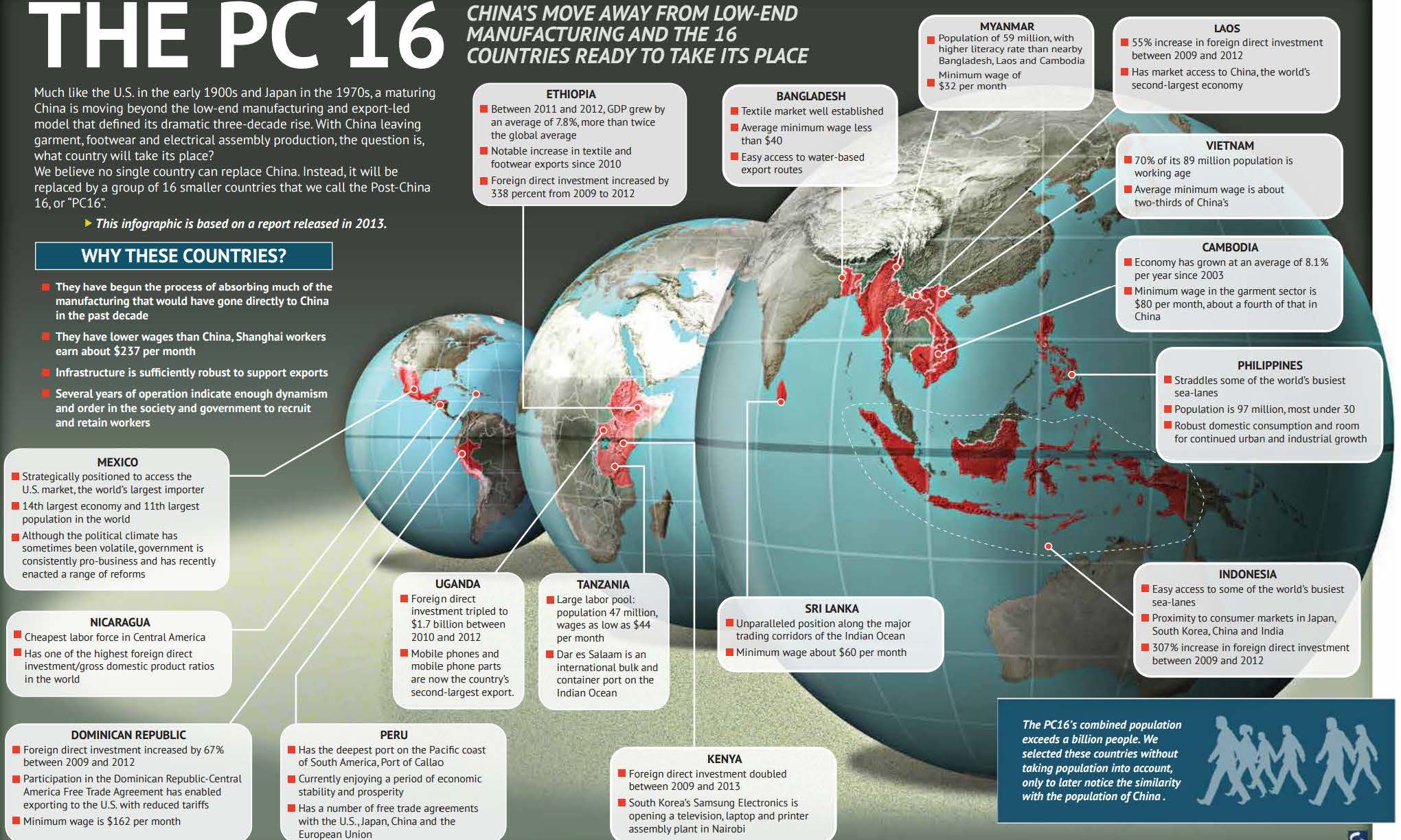 Source: Bill Koenig, Of Interest Today
Click here to view image larger.
To see the full report conducted by Stratfor, please click here.