One of the reasons Arizona has been a net in-migration state since its inception is because of our affordability. One key component of affordability is being able to buy a reasonably priced house. Click here to see my earlier perspective on the housing market.
Arizona Residents can buy a house substantially below California and cheaper than most surrounding markets (The question is — do they want to buy now? That is a discussion for an upcoming narrative on the Millennials). Housing is a tricky business. We have in-migration that most states are envious of (52,000 this year in metro Phoenix) but our job market has been plodding along. Today Arizona has almost recovered the jobs we lost in the Great Recession while the US blew past full recovery over a year ago. The creation of quality jobs that pay enough to drive housing purchases is still lacking in Arizona today. I am on the Board of the Arizona Chamber of Commerce and know this is a top priority for everyone from the Governor down, but the fact remains; we still need more quality jobs.
 
On the positive side, below are a couple graphs that show Greater Phoenix residential resale pricing since 2001 and where we are today. I have also included average new home sales prices which are a bit higher, as well as a graph from ASU and Michael Orr. Nondistressed home sales continue to outpace distressed sales.
 
What all this tells me:
 
–Apartment construction is still going crazy. There are 6,399 units under construction right now. This is after adding 8,554 in 2014 and 2,018 in 2013 to a market of approximately 350,000 multifamily units.
–We have rebounded nicely from the bottom and still have some room to grow pricing and still be affordable.
–We are a great option for new companies looking to move into the Valley.
Craig
602.954.3762
ccoppola@leearizona.com
---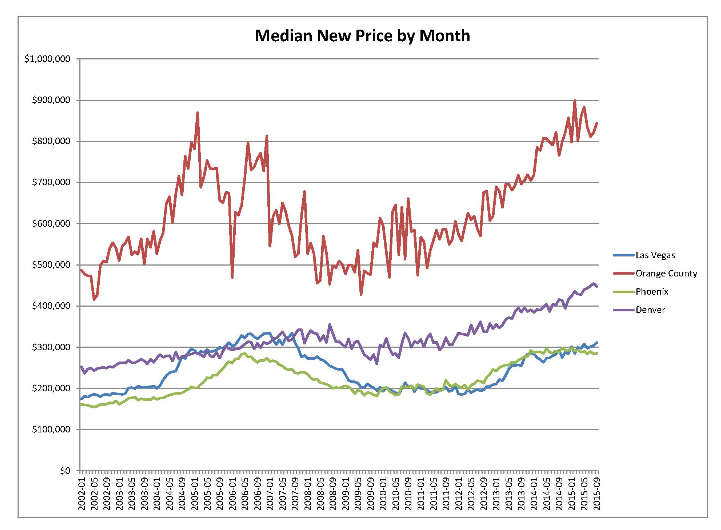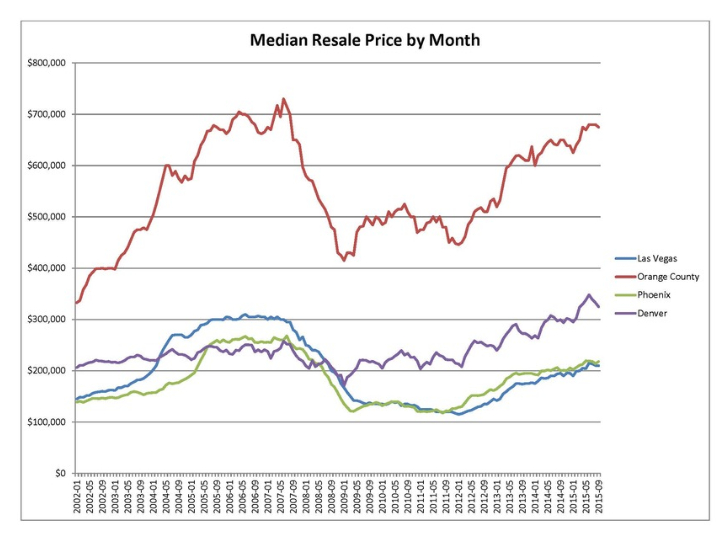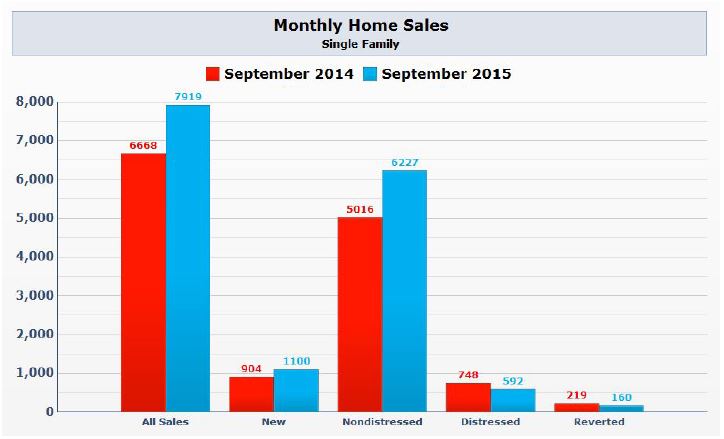 For Michael Orr's website please click here