A lot can happen in a year. Our fourth quarter 2014 Phoenix Office Market Report came out last week and it looks noticeably different than our Q4 2013 report. Below is a link to the report and here's a brief summary: The metropolitan Phoenix office market absorbed 620,000 net square feet (SF) in Q4 to push net absorption for all of 2014 to 2.4 million SF. This is significant for two reasons: One, this was the highest annual absorption since 2008; Two, 2.4 million SF matches the 25 year average for net absorption in Metro Phoenix. Relative to the last few years, this absorption seems outstanding; taking a broader look, however, will show that Phoenix absorption is finally back to average. 
 
Given the good progress in 2014, I thought it would be interesting to review Q4 2014 vs. Q4 2013 figures. Here are the top four comparisons I found:
 
1. Vacancy has dropped to 20.6% from 23.2% in one year. Select submarkets saw substantial rental rate increases in 2014, but once vacancy drops below 20%, the overall market will experience upward pressure on rents. 
2. There is 3 million SF under construction now, compared to 640,000 SF under construction this time last year. (State Farm and Wells Fargo build-to-suits make up half of this figure) 
3. A year ago, SkySong 3 (145,000 SF) was roughly half of only 360,000 SF of speculative office buildings under construction. Today there is 1.1 million SF of speculative office product under construction and SkySong 3 is 90% leased. Building spec is back. 
4. The Scottsdale Airpark Submarket absorbed 400,000 net SF in all of 2014 after recording – 11,000 SF in 2013. This much improved submarket finished second only to South Tempe's 457,000 SF of net absorption in 2014.
 
Phoenix made great strides in 2014 and is poised for more success in 2015. Enjoy the big game this weekend.
Andrew
602.954.3769
acheney@leearizona.com
P.S. Once a year, AZ Business Leaders asks the elite executives in all industries to share the business advice and principles that help their companies succeed. These leaders have experience, vision and influence. When they speak, the community listens. My partner, Craig Coppola, was honored in AZBigMedia's annual look at the amazing people who guide companies in every business category of Arizona's economy.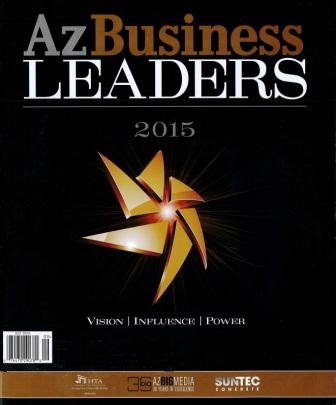 For the entire report, click 

here

.