In my final narrative for the week, I thought I would end with the company that I believe has made the most impact on our business: CoStar. Before CoStar, all companies had to do their own property research. This was time consuming and expensive. When I first started in the industry, each quarter, every broker in our firm had to call 100-150 building owners and/or listing agents every 90 days to get updates on their pricing, availabilities, and changes in ownership. CoStar changed all of that. Once a competitive advantage for large firms, the information is now out there (at a cost) for all buildings and all brokers.
 
While information is now widely available, which is great for the consumer (tenants and landlords), the process remains the same. Getting availabilities and quoted rates are not what makes a broker valuable. Market knowledge, nuances, trends, comps, legal negotiations, and process expertise all contribute to a quality broker's skill set and their value proposition.
 
If you have questions on our value proposition, let me know. I would be happy to meet with you or anybody you know that needs office space, now or in the future. Thank you for your time and valuable referrals.
Craig
602.954.3762
ccoppola@leearizona.com
---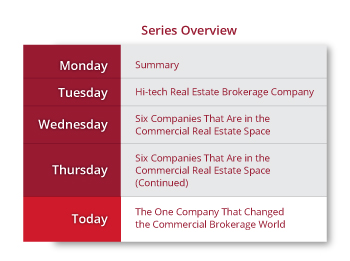 Company:  


http://www.costar.com/

Key Management:
Andrew C. Florance, CEO
Michael R. Klein, Chairman
Brian Radecki, Chief Financial Officer
 
Business Strategy: Costar's strategy is to provide all commercial real estate personnel with extensive information and knowledge about the market in which they are working. Costar gets their information through listing brokers, developers, property management, and whoever else has listings on Costar. The new CostarGo 2.0 allows for real estate professionals to analyze major market indicators, vacancy rates, rental rates, leasing activity, sales prices, and cap rates. 
Location: Washington, D.C.
Funding: Publicly Traded
Competitive to brokerage: To date, CoStar has worked with brokers and owners providing information. It would be a big change in company direction to compete against them. The newest version, CoStarGo 2.0, is meant to bring additional information (at an additional cost) on the local market to real estate professionals. CoStar is, though, an informative company, making their money on the real estate professionals that subscribe to their services; they are not a brokerage company.
Examples of its Capabilities:
1. Anyone is able to search for properties or land with a vast range of detailed search criteria.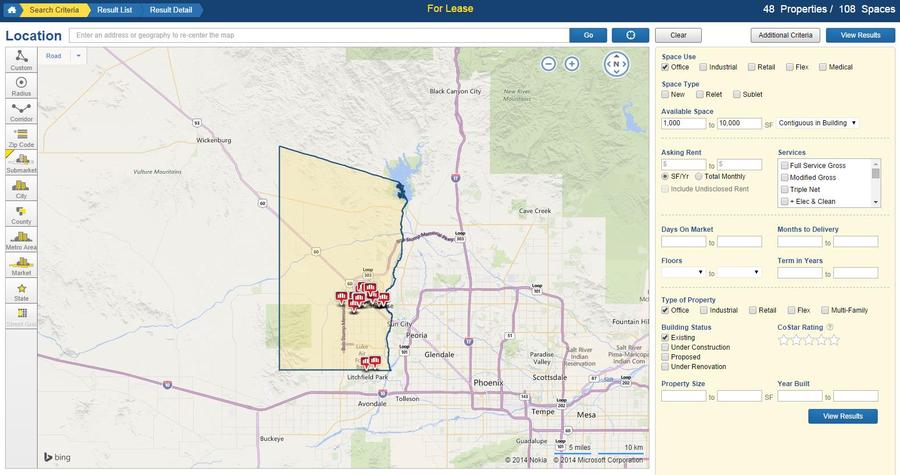 2. The search results are mapped and listed.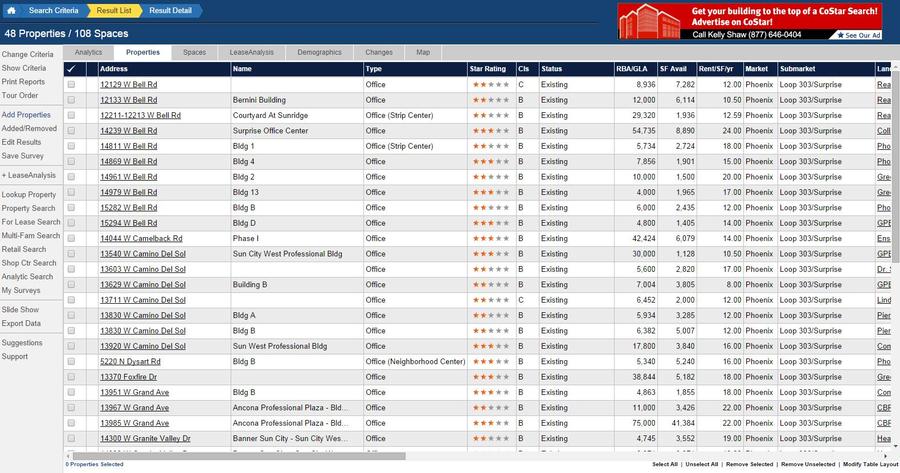 3. Each listing result contains extensive details about the property.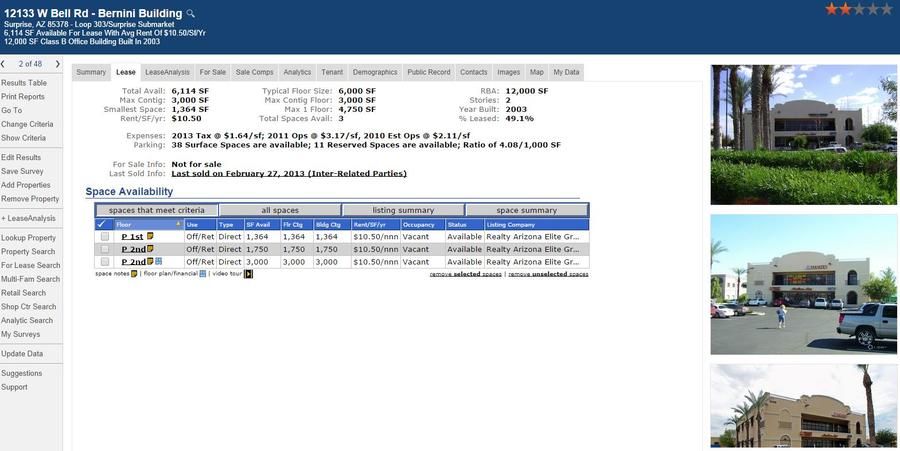 4. In addition to intricate details and analytics about the property itself, CoStar also provides sale comps.