I spent the last six months reviewing technology companies that are trying to disrupt the commercial brokerage industry in various ways. Over the next five consecutive days, I am going to share with you a number of these companies, what they are trying to do, who has invested in them and, of course, my take on their potential success. 
Before we get into the actual companies, I want to summarize the various areas where clients, both landlords and tenants, are changing the ways they use technology within the industry, and I have included two articles below.
 
Readers of this narrative are well-versed on the incredible changes happening in design, layout and build-out of office spaces – open offices, cool space layout, etc. In this week's series, you will learn about some of the companies that are making office design and layout easier to create and visualize.
 
Second, I will explain the mobility of workers and the changes in wireless technologies that have allowed office space users to modify not only how they design and build-out office space, but where their workers are actually working.
 
Third, we will cover how the industry is changing regarding how projects are being financed. In one of the final narratives, I will share where the newest financing vehicle is coming from and some caution from my perspective. 
 
For today, below the graphic is a summary of how technology is impacting almost all areas of commercial real estate and how much venture capital is being invested.
Craig
602.954.3762
ccoppola@leearizona.com
---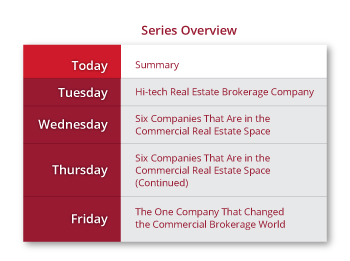 The Profound Effect of Technology on CRE


Posted August 13th, 2014 by FunnelCast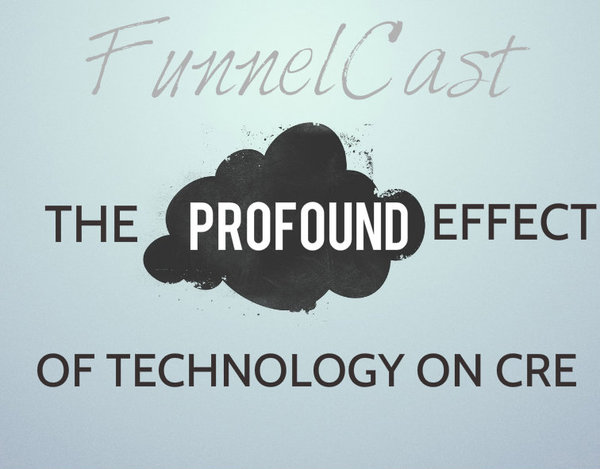 While technology has had an impact on virtually every industry in existence, the industry that has perhaps been affected the most by technology is the commercial real estate industry. The vast amount of technology along with the significant growth of technology companies has had a tremendous impact on retail space as well as office space. Along with workspaces for tech workers, a new rental population has also developed.
In terms of innovation, development, and trends in the commercial real estate industry, technology is also leading the way. This is particularly true in such critical markets as Silicon Valley, Boston, Seattle, and New York. Furthermore, office space trends regarding design and planning serve to support demand. Among the most prominent office space features that have come about as a result of the rise of technology are shared office spaces and customized finishes and amenities. In many areas, even temperature and lighting controls are being specifically designed to appeal to tech workers.
Companies have learned to be far more efficient with space resources. Massive corner offices for individuals are no longer en vogue as new generations have indicated a preference for teaming areas that feature a more collaborative, open environment. As technology has allowed workers to be far more mobile, the need for personal space is definitely on the decline.
Space may be declining, but amenities are on the rise. Companies such as Google have practically changed the landscape of the commercial real estate industry by offering fun, interactive work environments that support creativity and convenience through the provision of everything from a 24/7 cafeteria to nap pods. While not every tech company will be incorporating dry cleaning services on-site or installing drink fountains with soda, change is definitely afoot. Workers no longer consume sandwiches alone at their desks as more companies are introducing socialization areas. Stark conference rooms are being replaced with teaming areas.
Additionally, the rise of the tech industry is creating a significant impact on the healthcare sector of the commercial real estate industry. New innovations in technology may well result in an increased number of healthcare facilities blending technology with new health practice models.
Technology is also changing the way in which commercial real estate deals are conducted. CRE tech sites are on the rise, providing a new way to utilize technology to increase the ease, speed, and security for completing commercial real estate transactions. Such sites provide opportunities for conducting the due diligence required for reviewing documents, thus reducing the number of phone calls and other forms of communication that might delay a transaction. iPhone apps such as Loopnet make it easy for commercial real estate brokers to access data in real time from any location, thus further streamlining the industry.
The high-tech awakening of the commercial real estate industry is only just beginning. As technology continues to evolve and develop, the commercial real estate industry will need to evolve as well in order to keep pace with changing paradigms.
Venture Investors Splurge On Real Estate Tech


By: Christine Magee
October 28, 2014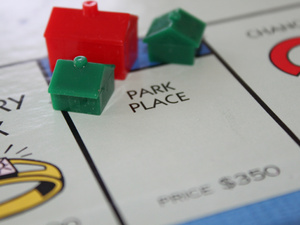 Editor's Note: Christine Magee is an analyst for CrunchBase.
Investments in real estate tech are on the upswing in the wake of some billion dollar exits this year.
Following Zillow's acquisition of Trulia for $3.5 billion in July and News Corp's $950 million purchase of Realtor.com-parent Move Inc. in September, venture investors are more eager than ever to get in on the market, putting up nearly $300 million in over 30 venture deals for real estate tech startups in the past quarter.
This is more than double the investment total previously captured in a single quarter, capping off a year of uncharacteristically heavy investment in the space.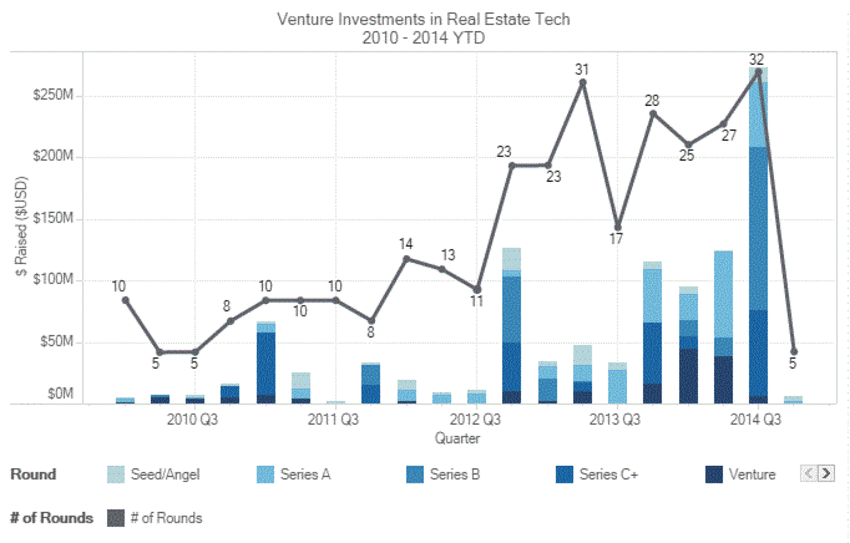 Large rounds for China's Fangdd, India's CommonFloor, and Urban Compass out of New York – all consumer-facing real estate listing platforms – make up a significant portion of the total, but the high number of rounds suggests that investors are now seeing merit in other aspects of the space.
Real estate investment crowdfunding platform Fundrise, popup retail space rental service Storefront, and private workspace startup Breather all secured venture funding in the past few months to tackle a variety of less obvious pain points.
"Real estate is a super attractive industry to be building tech in," says RRE Ventures' Steve Schlafman, "it drives a huge part of the economy, and it's generally antiquated."
Whereas in the past few years startups were focused around providing home buyers and renters better access to property listings, "now you're seeing entrepreneurs that actually have domain expertise in real estate starting to build businesses to solve problems that they had when they were working in the industry," Schlafman says.
RRE has backed startups like Floored, a 3D visualization platform that allows potential home buyers, among others, to explore virtual spaces online.
Real estate listing and search sites like Zillow, Trulia, and Redfin may have gotten the most funding and attention in the space, but these solutions just scratch the surface of tech's potential to impact real estate.
"If you peel back to see what powers these third party sites like Zillow, Trulia, Realtor.com, it's old school, antiquated systems – spreadsheets, shared drives, faxing listings over to the broker," says Caren Maio, founder of New York-based Nestio.
Nestio provides a data management platform for real estate professionals, so that when a landlord marks a unit as rented, the broker knows about it in real time and can feed accurate information to third party sites. Consumers can be confident that listings they're seeing on Zillow or Realtor.com are correct, while landlords reduce vacancy rates and close deals faster.
The higher investment numbers reflect a new demand for tech-driven solutions in the market, as real estate owners and brokers are incorporating tech on a more widespread level.
"Real estate three years ago was like the red-headed stepsister for tech startups — it has that undertone of an old-school, stodgy-type market," says Maio.
But this is changing quickly. "There has been a shift within the real estate community that will continue, as an older generation of owners is supplemented by a younger generation that is more tech friendly," says BoxGroup's David Tisch, who has backed Nestio along with real estate startups Hightower, Storefront, and 42Floors.
And the reliance on technology will only increase if the fears about the bubble escalate and the economy weathers additional stress. "Efficiencies are much more necessary when the bubble pops than when things are flying high," Quotidian Ventures founder Pedro Torres-Picón points out.
"One thing that's interesting about real estate owners and brokers," says angel investor Joanne Wilson, "is that they're always up for something new if it's going to help them make more money — it's a sales business. It's like after using an ATM machine, you're never going to stand in line at the bank again — you want more tools because it's amazing for business."