Fifty-one weeks a year this narrative is informational, commercial real estate focused and, we think, the best in our field.  Not this week.  Once again we bring you Jason Gay's Rules for Thanksgiving touch football.  Yay!
 
For me:
–#5–A bit of pregame stretching. Puts down the box of blueberry muffins, stands up.  Ok that's good enough.
–#16–You were not wide open.
–#22–The special play drawn up by a big time coach.  This year it's Mike Leach, mad scientist coach for the Washington State Cougars.
 
 
On a serious note, thank you for reading this each week, sending articles to me that are interesting to you and most important sending new people to join our readership.  Have a great Thanksgiving.
Craig
602.954.3762
ccoppola@leearizona.com
---
33 More Rules for Thanksgiving Touch Football
This year's edition features lame Deflategate jokes, e-cigarette breaks and a play designed by Washington State's Mike Leach
By: Jason Gay



Updated Nov. 22, 2015

This is the fifth edition of the Journal's Rules for Thanksgiving Family Touch Football. I bet you think that one of these days, readers will get sick of it, and I will stop. No way. Your Aunt Evelyn has been bringing her Mars Bar cheesy turnip lasagna to Thanksgiving for 52 years, and the family stopped asking her to bring it 51 years ago.
I'm never stopping!
Life does change, however. When I wrote my first Touch Football Rules, I had no children. Now my wife and I have a rambunctious toddler as well as a 10 month old. The toddler wants to run 700 yards in any direction, like a loose pony at a birthday party, or Rob Gronkowski. The 10 month old is on the verge of walking. It's adorable. She resembles a Jets fan wobbling from the stadium to the party bus.
Yes: I think my kids are game ready. Yes: I think they'll both start on Thursday.
As for the rest of you, you're all playing. I don't want to hear any nonsense about tight hamstrings or Dad's recent quintuple bypass. No excuses. You're playing, and you're playing the whole game. You, too, Peyton Manning.
Here we go:
1. It goes without saying, but this year's Thanksgiving family touch football game is brought to you by your close family friends at DraftKings and FanDuel.
2. The game begins whenever the host says it begins. Before you start, the host wants you to first set the table. Geez, where are you putting that spoon? Have you ever set a table in your life?
3. No, the napkin doesn't go there. What is the matter with you?
4. In the morning, there will be some chatter from the fresh-faced younger cousins about running the local Turkey Trot 5K as a warm-up to the family touch football game. Wish them all good luck as you dig into the first of six blueberry muffins.
5. However, you probably should do a little bit of pre-game stretching. Puts down box of blueberry muffins, stands up. OK that's good enough on the stretching.
6. Hey, remember during last year's Thanksgiving family touch football game, when dad said it was OK if the game dug up the front lawn, because it would "grow back"? It didn't grow back.
7. Kids Table is always a three-touchdown favorite over Adults Table. They have more energy, and less bourbon.
8. If you have a lot of children in your family, it's very exciting to make mom stand there in the yard and choose a side, though it probably means half of you will end up in therapy.
9. Eh, who is kidding whom, half of you are already in therapy.
10. Wait: grandma bought a pair of those sticky wide receiver gloves? This family touch football game is getting a little out of hand.
11. Everyone who handles the football will squeeze it and make at least one lame-o Deflategate joke.
12. Said this many times before, but there are really only two plays in family Thanksgiving touch football: GO DEEP, and GO SHORT. Be careful who you send deep. If you have had a double hip-replacement in the past year, consider going short.
13. Your beloved great-grandpa wants to go deep? Fine. But just to be safe, Google Maps the route to the hospital first. Maybe start the car, too.
14. Please put your phones away during the game. It's Thanksgiving. Nobody's calling. Nobody's emailing. The only thing happening on Facebook is your uncle posted some dumb article about the Rules of Thanksgiving Family Touch Football.
15. You know what everybody loves? When you come back to the huddle and yell at the quarterback that you were "wide open."
16. You were not wide open.
17. When your brother says he wants to "go inside and check on the bird," he means "smoke an e-cigarette behind the garage."
18. Great. Now you're missing three players who are "checking on the bird." That might not be an e-cigarette.
19. There are two people in your Thanksgiving who are skipping the Thanksgiving family touch football game to quietly play 18 holes. They are not regretting their choice.
20. Fine, if you really want to punt, you can punt. (Football gets stuck in the gutter.) OK, now what, Ray Guy.
21. I know I said touch football really only has two plays, but this Thanksgiving we have a specially-designed play from Mike Leach, head coach of the Washington State Cougars. Yes: mad scientist Mike Leach actually designed us a Thanksgiving touch football play. It even has an awesome name: "Red Cougar Special."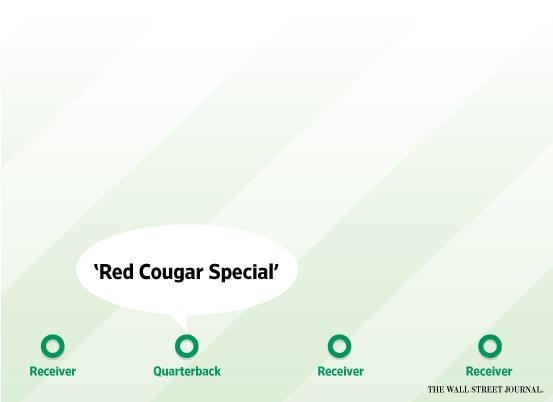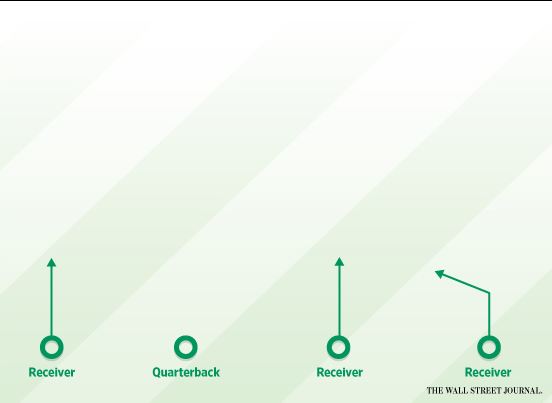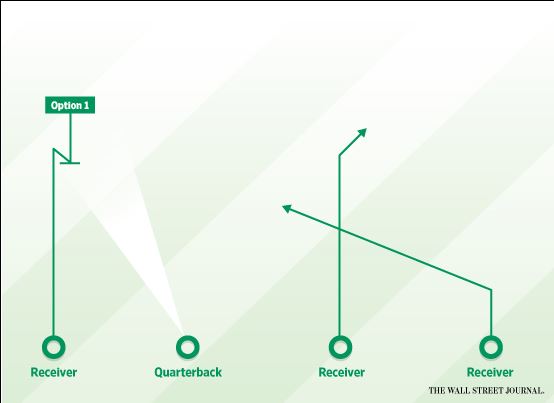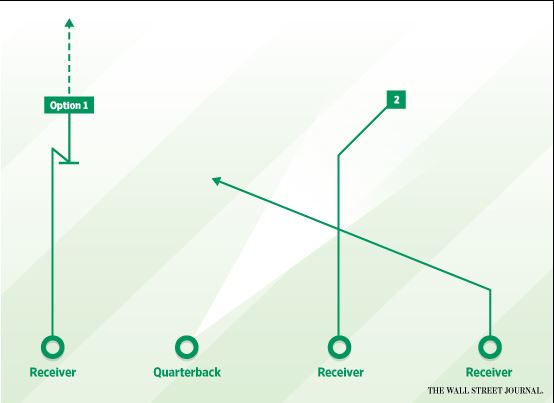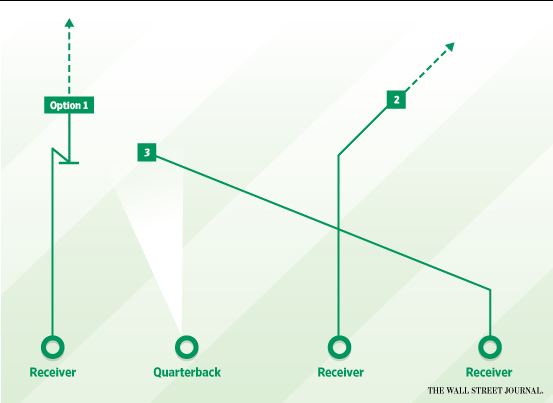 MIKE LEACH'S 'RED COUGAR SPECIAL'
·         Option 1: Looking first to get one-on-one coverage to the single receiver on the left, who is running a hitch and go.
·         Option 2: If it's not one-on-one coverage, then look for the inside receiver on the right running a corner route to the flag.
·         Option 3: The third read is the outside receiver on the right who is running a slant route over the middle.
·         Option 4: If all else fails, make sure the quarterback is the best athlete and he can run the ball if nobody is open.

​Mike Leach, head coach of the Washington State Cougars PHOTO: STEVE DYKES/GETTY IMAGES
22. Don't ask me if your family can pull off "Red Cougar Special." I can barely get my family in the car.
23. There will be a super cute moment when somebody hands the football to a two-year-old and lets him or her run around the field while everyone takes videos and pretends to miss tackles. Look, that sweet kid is running right for the end zone…whoa, whoa, whoa, we have a tie game here, somebody tackle that toddler.
24. Wait isn't it a little early for Thanksgiving sangria? OK fine. Dang, that is good.
25. In the past, I've suggested using jackets and flower pots for end zone markers. This year, how about using four copies of "Little Victories: Perfect Rules for Imperfect Living" by Jason Gay, now available at fine booksellers everywhere? And you'll probably need 75 more copies to give as Christmas gifts.
26. Was that shameless? Definitely. Look: I've evaluated my genes, and I'm pretty certain my kids won't be getting football scholarships to pre-kindergarten.
27. Halftime injury report: Dad (calf strain, return probable); cousin Tim (ambivalence, return doubtful); Aunt Sarah (ran out of sangria, asleep).
28. During halftime it's fun to debate who would be on the roster of your family's All-Time Family Thanksgiving Touch Football Game. There's your Cousin Alice, a superb athlete who played Div. I soccer in college. Then there's your great-great-grand-uncle Marvin, a wily fella who sold pocket combs and moonshine and may have spent a year in a Tennessee prison.
29. Are there two or more dogs at your Thanksgiving? Hate to break this to you, but right now they are in the kitchen eating the turkey off the floor.
30. On the plus side, this is the greatest day in your dogs' lives.
31. The most fun thing to scream at Thanksgiving is "Fumble!" The second most-fun thing to scream is "I don't care what any of you think! We're in love and we're getting married!"
32. Remember: the ground cannot cause a fumble, and your family cannot guilt trip you into staying until Sunday.
33. No arguing about the 2016 Presidential field. That's what Thanksgiving dinner is for. Wear a helmet!
---